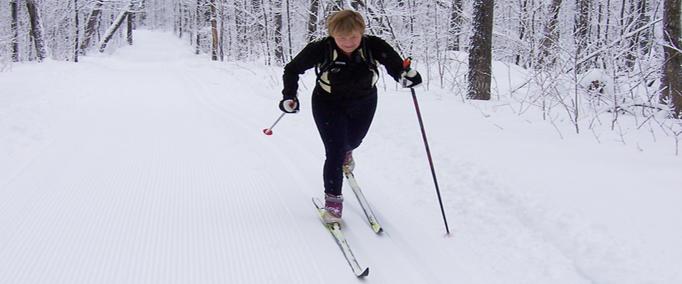 Events
President's Day Candle-Light Ski & Snowshoe. held on the Saturday of president's day weekend.
Planned for Saturday, February 18, 2023 from 6-8pm at Oberg Mountain trailhead.
Head up to the Oberg Mountain Parking lot on the Onion River Road for a memorable evening of xc skiing, snowshoeing or hiking along the candlelit trails. This event is a great way to enjoy the quiet beauty of the North Woods after dark by the flickering lights of candles in the snow. Come spend the evening with us and stop by the bonfire either before you leave or when you return for a cup of cocoa, a cookie and a little conversation with other folks.
Tofte Trek - July 4
Tofte Trek is scheduled for July 4, 2023.
Click here for more information and registration.
This annual 10 KM Trail Run on the monring of July 4th is a favorite of locals and visitors alike. The run starts and finishes at the Birch Grove School on the west side of Tofte. Bring your old running shoes.....it can be very wet and muddy! The morning starts with kid's short children's "sprint" races (by age), then a youth Mile Run followed by the pack of runners (and walkers). Music, food, prizes and a good work-out! This is a fund-raiser by the Sugarbush Trail Association for maintenance and upkeep of the Sugarbush trail system.
For additional details,
click here.

Explore our site...discover the trails! The Sugarbush Trail Association maintains 65 kilometers of cross country ski trails through beautiful and remote Forest Service land in the Lutsen-Tofte area, and has partnered to help develop nearly six miles of new single-track mountain bike trails with additional miles in the planning stage.